The much anticipated Everything Wine River District location is now open, unveiling an updated look for the celebrated wine mega-store. Designed by us at Smart, the goal was to widen the brand's customer demographic, creating a store that appeals both to their current customer base as well as a younger, millennial-generation wine lover.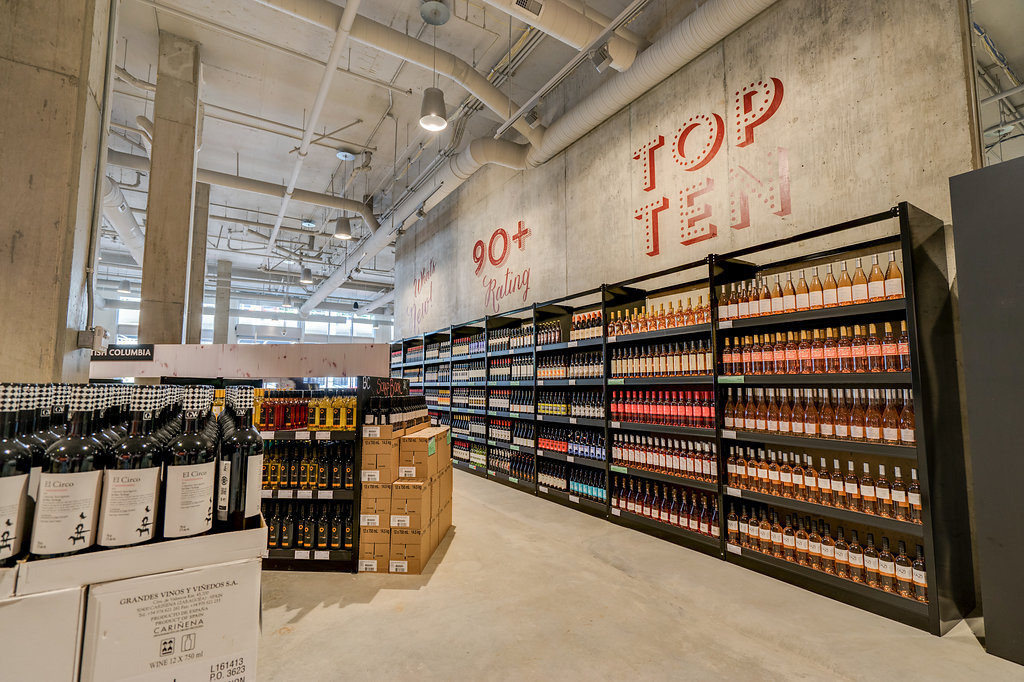 Extensive research was conducted into current liquor store trends, resulting in a pared-down contemporary finishes palette that allows the bottles to speak for themselves. Memorable graphic messaging throughout sets the lighthearted and approachable tone that the Everything Wine brand is looking to portray. 'Lifestyle' tables throughout are carefully merchandised by store employees to promote seasonal wine sales related to types of gatherings where one might need the perfect bottle to add inspiration to the shopper's experience. Bold graphics at a high level simplify wayfinding, clearly indicating the impressive selection of spirits and chilled beer and wine that this location offers.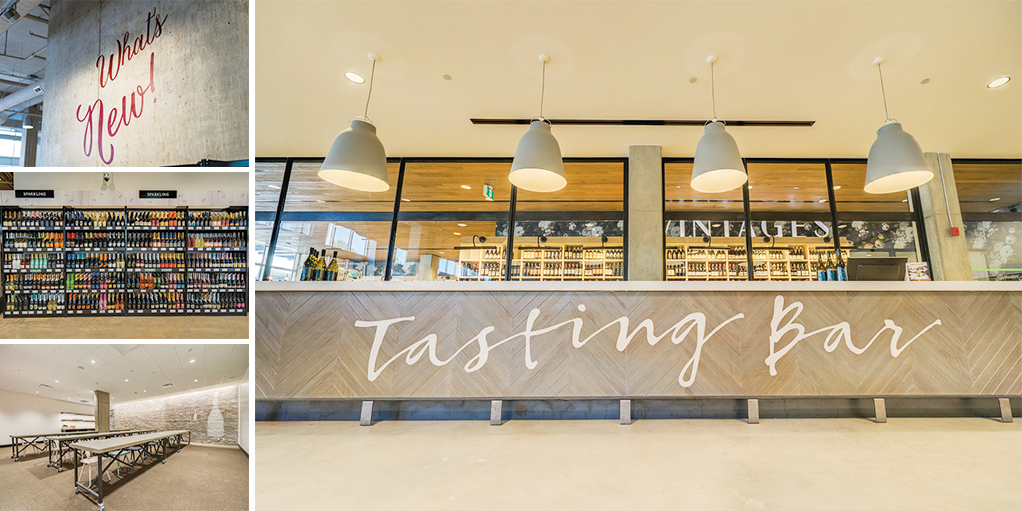 Further pushing a sense of approachability, much attention was placed on the design of the vintage wine room. Literally removing all doors to this space, an expansive custom glass wall allows clear views to the higher price point product beyond, breaking down all perceived barriers. Large scale floral wallpaper and art deco inspired lit brass signage adds inviting whimsy while elevating the shopping experience for high-end product in a modern and unpretentious way. Layered in front of the vintages room is a tasting bar, creating a clear focal point for the store and allowing the bar element to sit pretty, even when unmanned.

Now open, wine savvy shoppers can visit Everything Wine's new River District location Monday to Saturday from 10am to 9pm and Sunday/Holidays from 11am to 7pm. (hint: free wine tastings are available everyday from 2-6pm)
Sip, sip, hooray!