At Smart, inspiration knows no boundaries. That is why we have #smartinspirationtrip, allowing our designers to eat, drink and be inspired around the world. In April of this year, Senior Graphic Designer, Dana Deschene and Interior Designer, Aarti Bhagat ventured to Tokyo in search of the best inspiration Tokyo culture offers! Below is what they reported back:
Best Eats: Torikatsu, Shibuya
Torikatsu redefines "hidden gem" altogether. A nondescript Katsu eatery, well hidden in the narrow alleys of the Shibuya district, this restaurant was by far our best meal. Tucked in a dark alley, down a dodgy staircase, Torikatsu's door is revealed. Upon entry, greeters simply ask "Chicken?" before bringing their one and only menu item: simple, crispy, tender chicken katsu with rice, shredded cabbage and traditional dipping sauce. The added highlight? A Tokyo-typical open concept kitchen, allowing views to the action and filling the restaurant with delicious smells.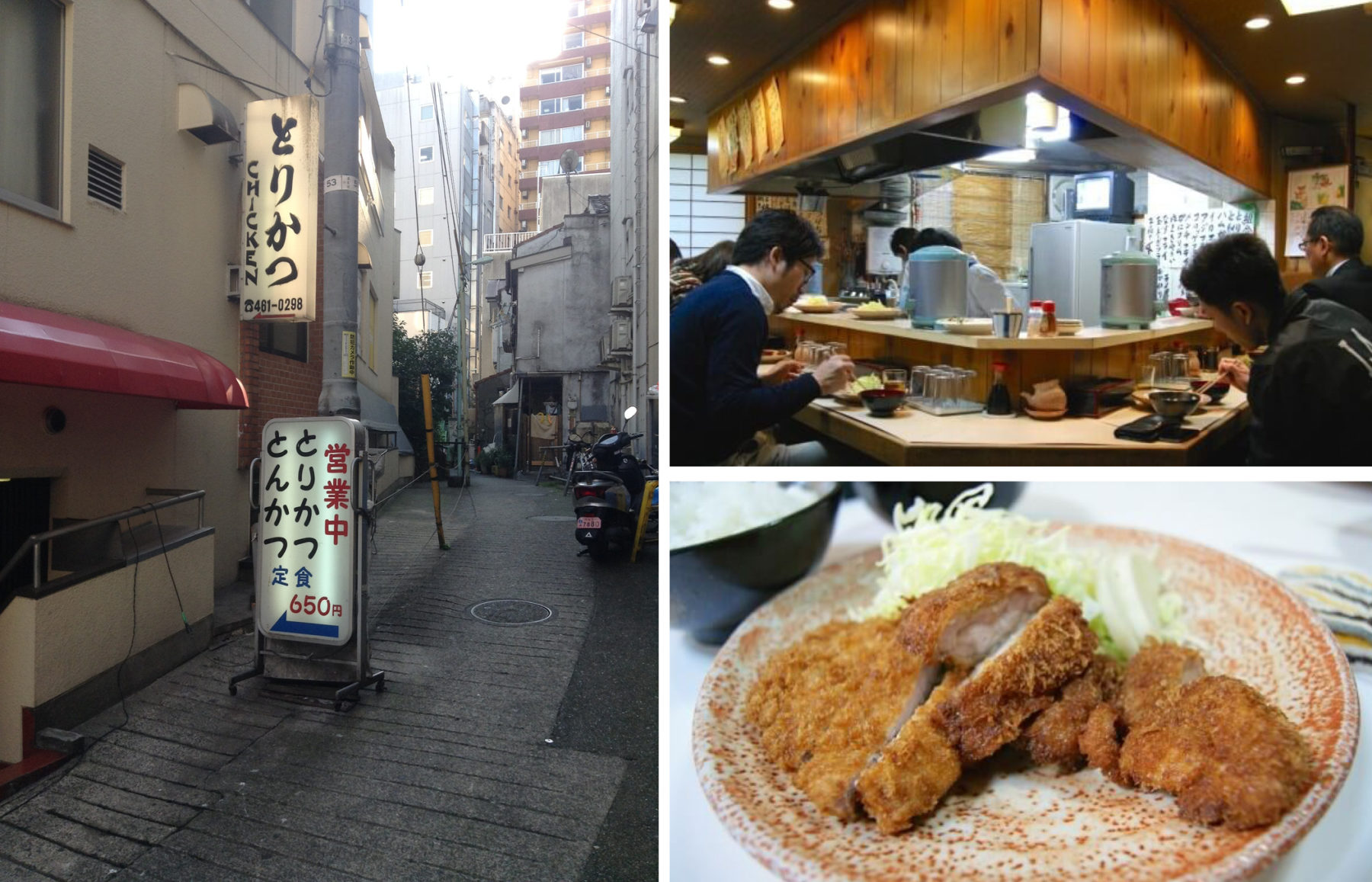 Best Watering Holes: Trunk (Hotel), Shibuya
The newly opened Trunk (Hotel) is a surprising discovery of intricate design detail and impeccable ambiance. The bar/lounge, acting as the boutique hotel's central hub, offers impeccably crafted cocktails and reinforces the Trunk (Hotel)'s mission to create a "Socializing Hotel".  With only 15 guest rooms, majority of which are single occupancy, the hotel group has named the hotel lounge area it's "THIRD PLACE" – a space where people can spend time comfortably.
With expanses of reclaimed wood and sustainable materials, the hotel prides itself on using natural and reusable materials. The space is elegant and contemporary, yet pays tribute to techniques and craftsmanship of Japanese artisans, combining innovative design methods with traditional elements. They call this combined new vs. old approach, along with careful retention of local culture, "Tokyo Design".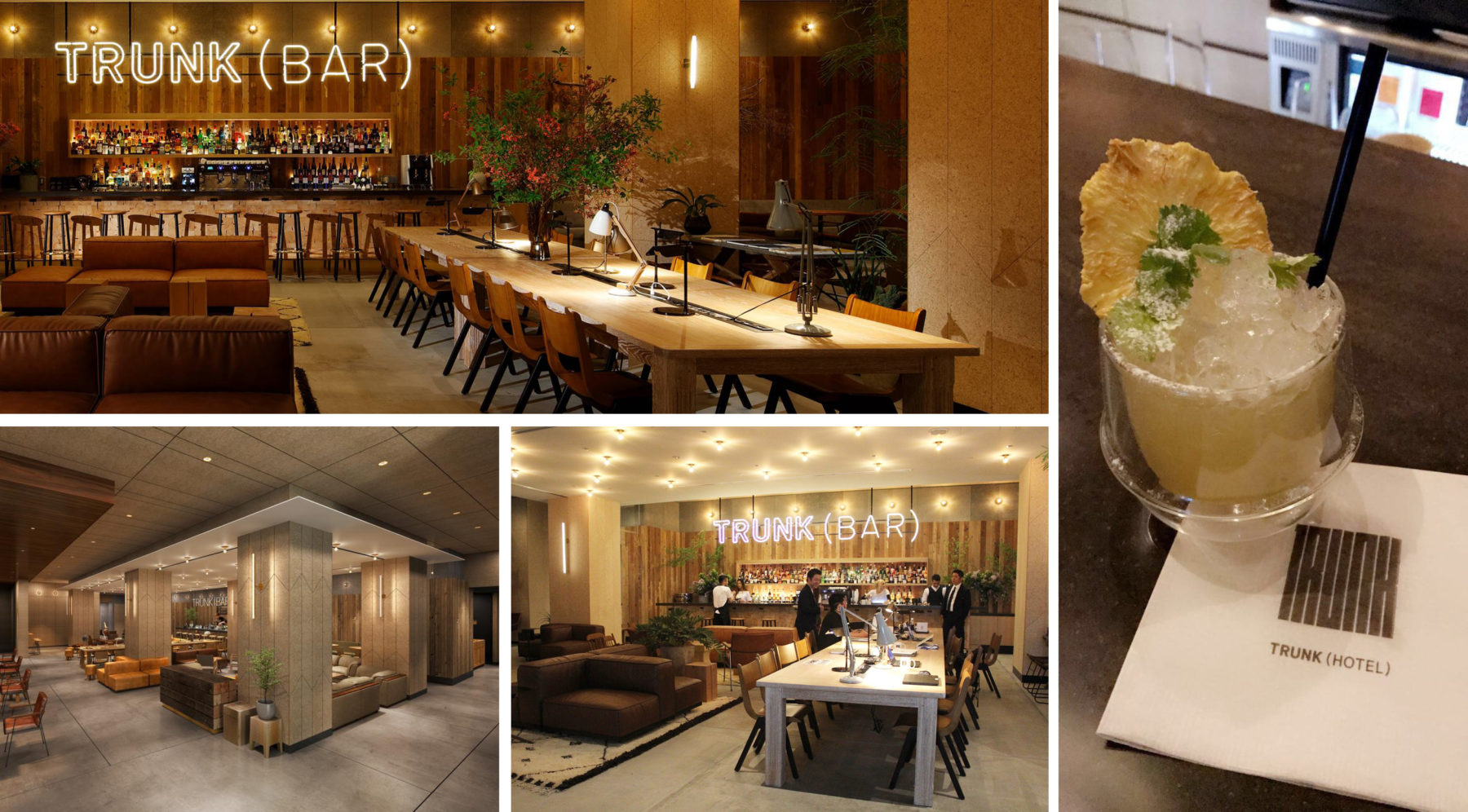 Best Watering Holes: Codename Mixology, Akasaka
With a large variety of handcrafted boutique cocktails, Mr Shuzo Nagumo has created a cocktail bar unlike any other in Tokyo. The "Grand Mixologist" creates unique cocktail inventions such as the Blue Cheese & Pear Martini, Tom Yum Cooler or the signature martini made with fois gras vodka, chocolate reduction, fresh cream and nutmeg. The bar interior has a prohibition-style feel, with dark and moody interiors with a twist of Baroque style. All the cocktails are served in different Baroque-style brass goblets. Mr Nagumo says that he creates cocktails that combine Japanese bartending techniques with ideas that you won't find anywhere else.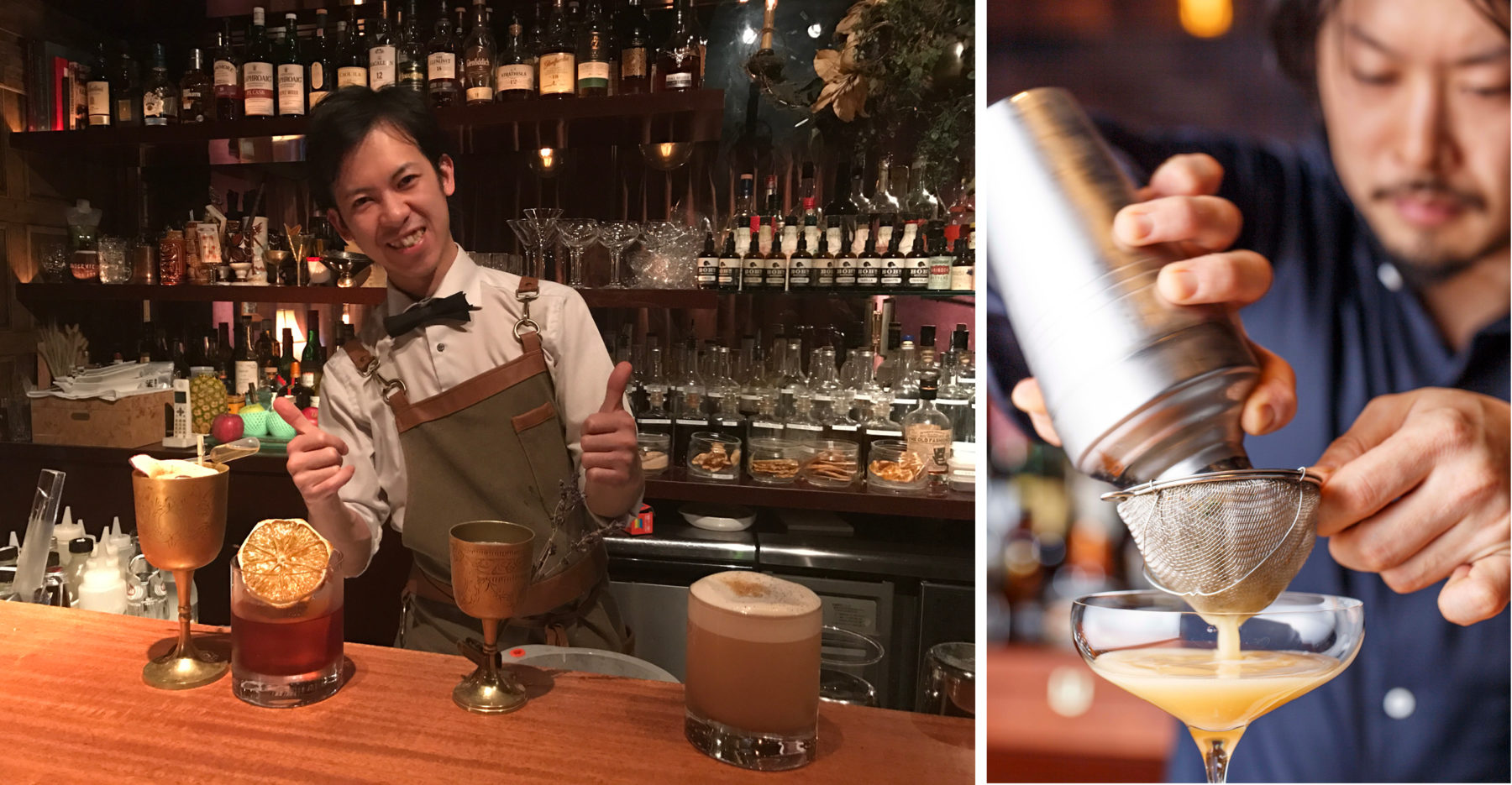 Best Sights: Takeshita Dori, Harajuku
Home to Harajuku's teenage culture, Takeshita Dori (Takeshita Street) is a narrow, 400 meter long street, filled with trendy shops, fashion boutiques, used clothes stores and fast food outlets, all geared towards the fashion and trend conscious teens. A must-see, not only for the shopping, but to take in the overcrowded busy streets and it's Tokyo teen culture.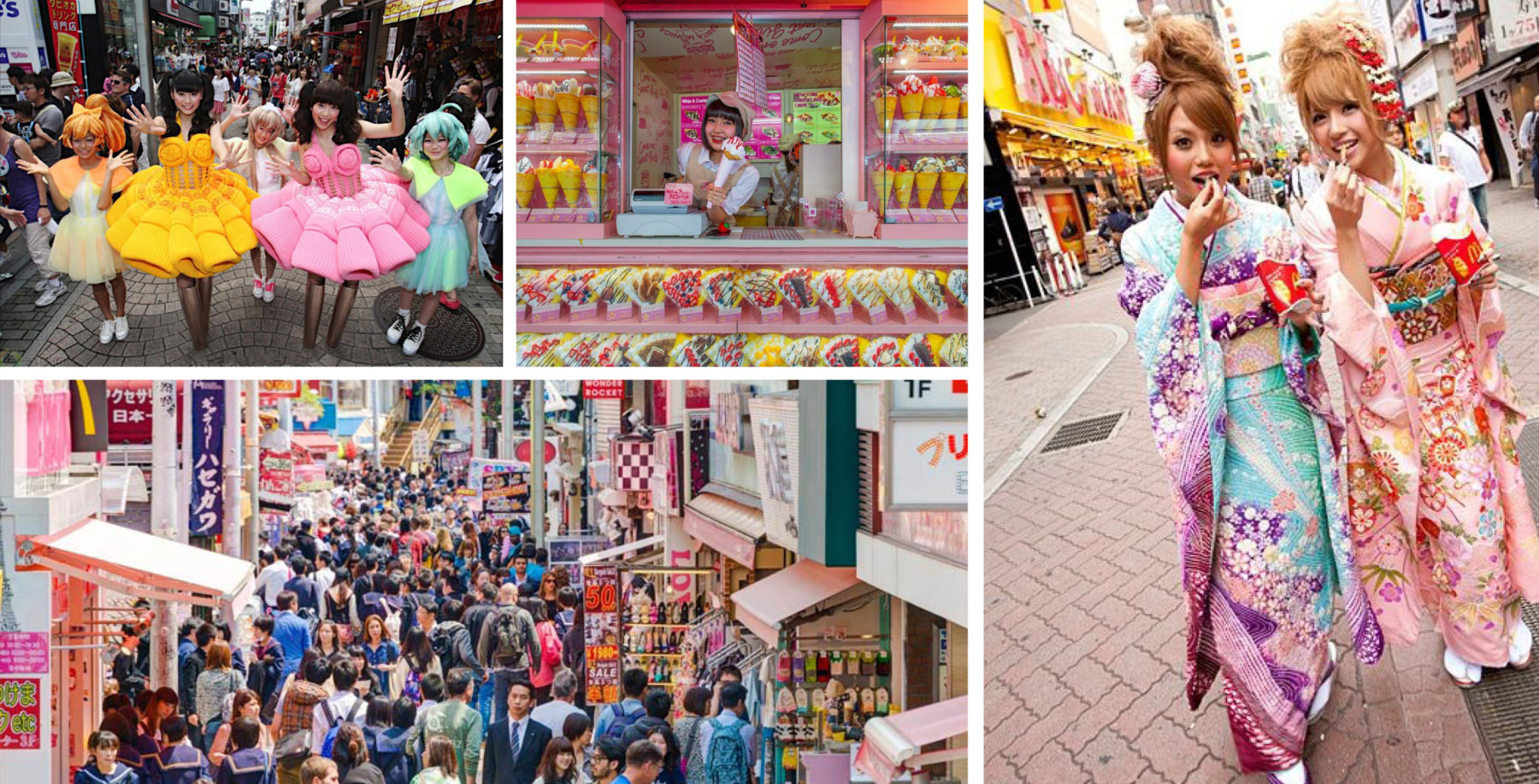 Best Sights: Shibuya Crossing
Take a walk across the famous intersection outside Shibuya Station. When the lights turn red at this intersection, they all turn red at the same time in every direction. Traffic stops completely and a surge of pedestrians flood the intersection from all sides. It is organized chaos at its finest.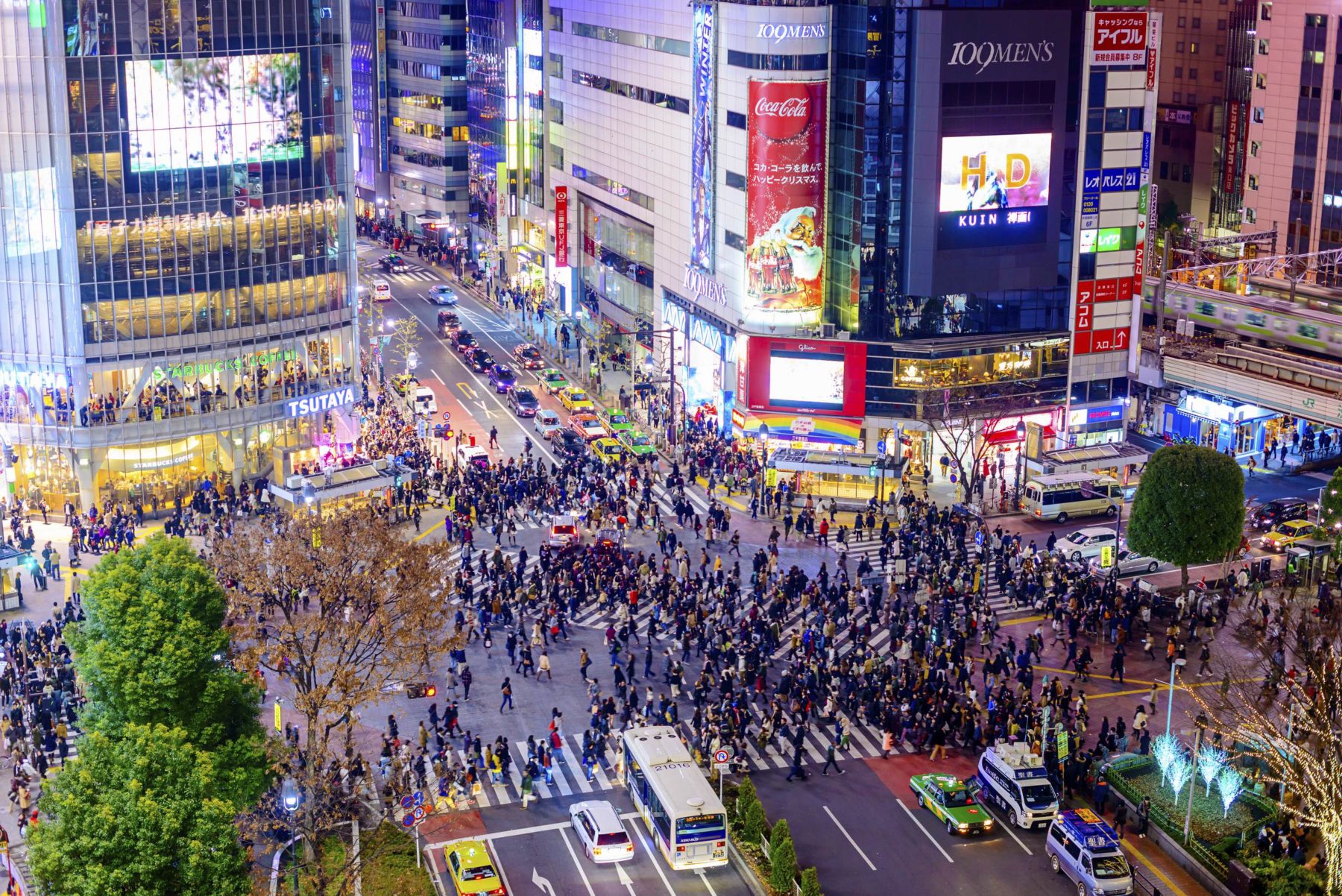 Best Sights: Kuriko Lounge & Sukiyabashi Sabo, Tokyu Plaza Ginza
Located inside the year-old Tokyu Plaza Ginza shopping center, Kiriko Lounge & Sukiyabashi Sabo features extremely high ceilings, floor-to-ceiling windows and giant custom chandelier installations with major wow factor. Based on the concept "Vessel of light", the Tokyu Plaza building is designed as a glass "vessel" inspired by the Japanese traditional craft of glass cut "Edo Kiriko". The design of the Kiriko Lounge and Sukiyabashi Sabo further reinforces this concept.